SVHD Presents Kid's Bike Night!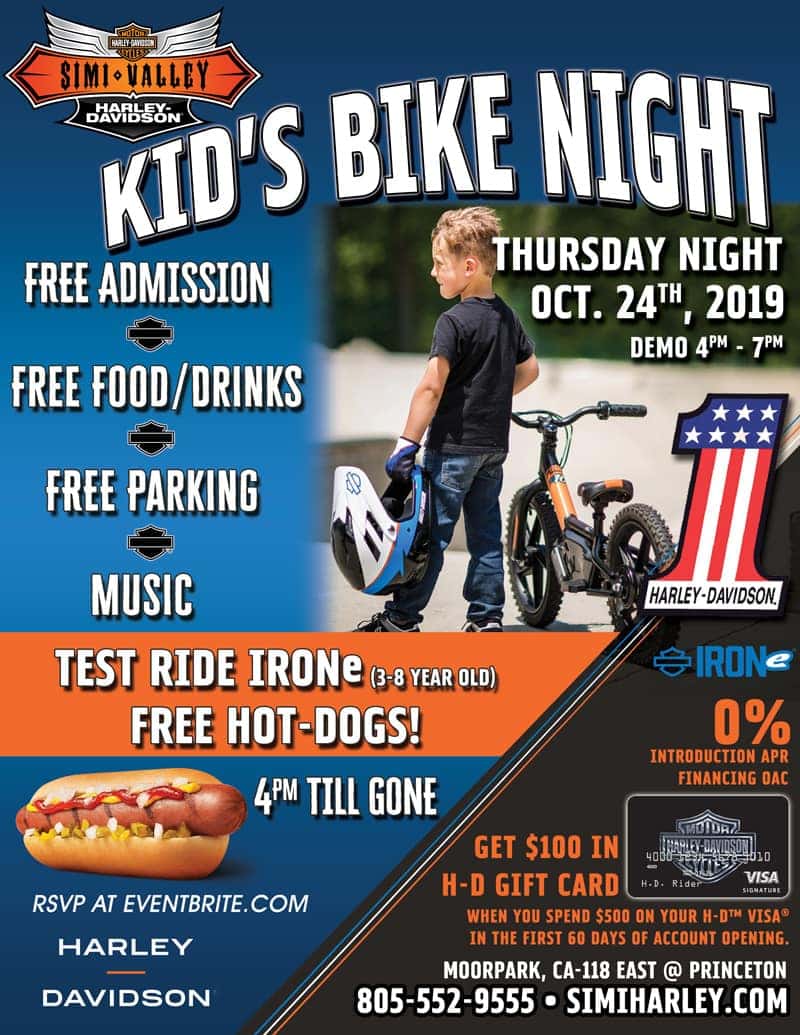 RSVP Here: Kids Bike Night!
Hottest item on the market are these kids electric scooter Iron e. Get your little ones a special electric scooter before the holidays!
Harley-Davidson's newest addition to the lineup Iron e is in stock and SVHD is having a Kid's Bike Night! "Share the Love of Riding" is more than a tagline; it is a mission, and we live it every day. Iron e was created to allow parents to share their passion for riding with their kids in a safe, active, and exciting way that captures their attention in a world of non-active distractions.
So, join our event and bring the whole family over and watch the kids take these out on a safe demo course right here at the dealership. Give yourself a day off from cooking the family and have some hot dogs and refreshments on us! All essential safety gear is available to demo.